Royal Boch Vase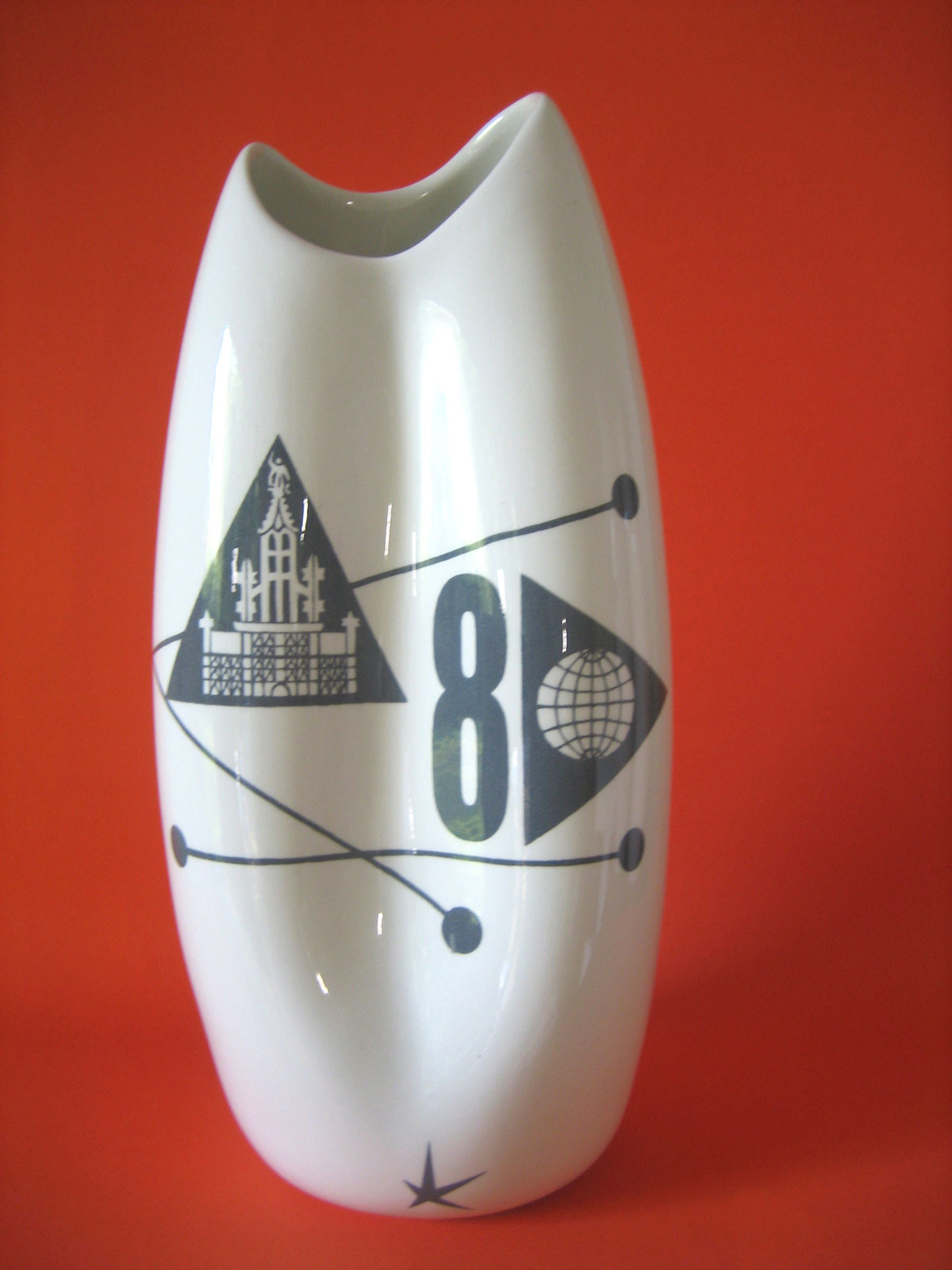 Royal Boch Vase
We wanted to show a different aspect of Lucien De Roeck's work, the pure creation, following the espresso crockery, which depicted the official Expo 58 logo in all its perfection. These 3 vases depict 3 proportions, 3 attempts at the logo by Lucien De Roeck made in 1954. For the "petite history": he proposed 13 projects because he was sure this number would bring him good fortune. One of his projects became the star with the 5 legs. Jean Michel Meyers, Lucien De Roeck Fund.
Edition: Royal Boch & Lucien De Roeck Fund
Designer: Lucien De Roeck
Design: Lucien De Roeck Fund and Royal Boch
Dimensions: H 290 mm (vase no. 3)
Price: 58 euro each (excl. shipping costs)
You will be emailed details of the full amount outstanding, as well as confirmation of your order, following a purchase. Everything will be sent to your address by post once payment has been made.