Antwerp poster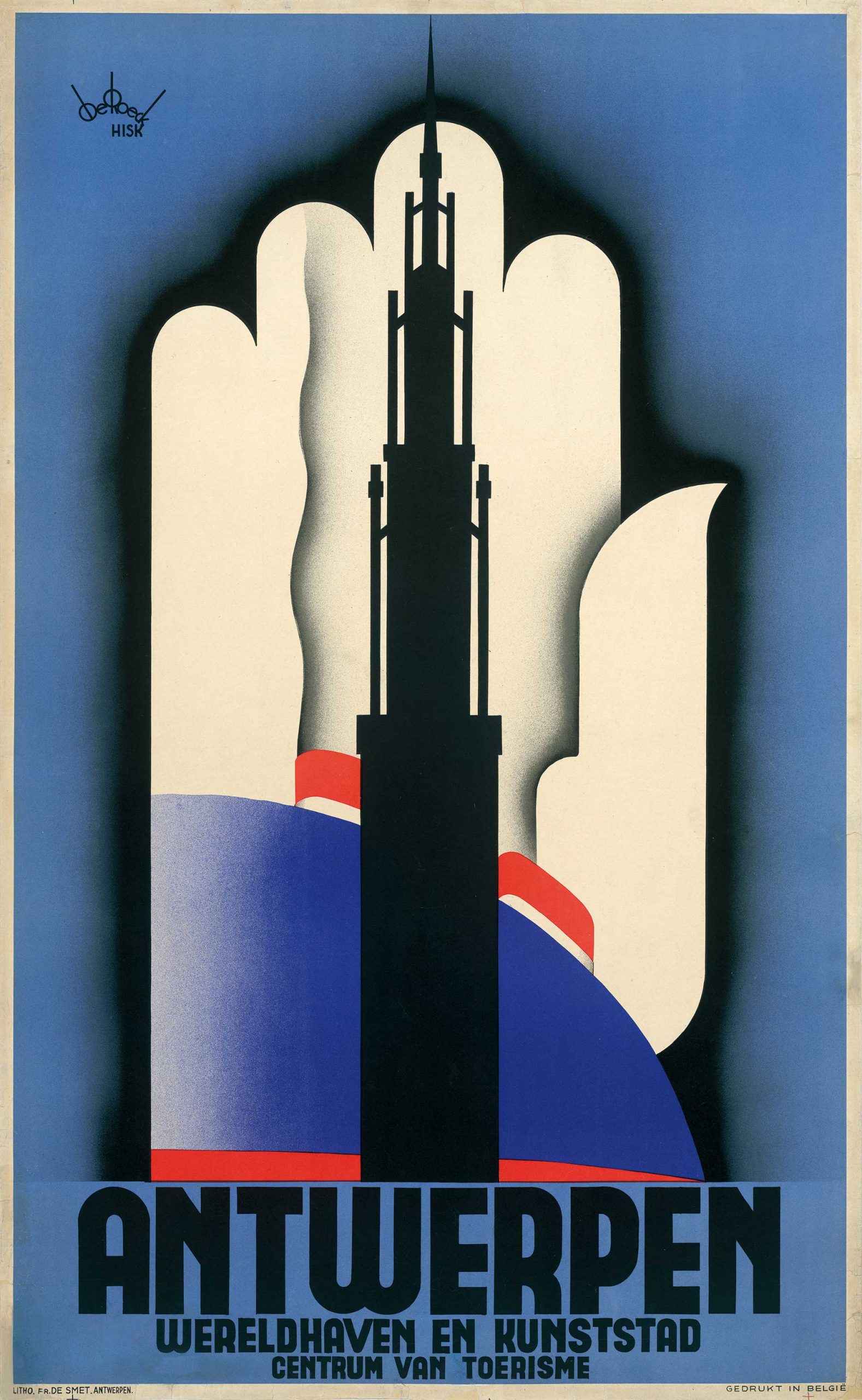 Antwerp poster
Camille Huysmans, Mayor of Antwerp, organised a poster competition in his city in 1934. As he didn't feel the results were satisfactory, he asked his friend Henry Van de Velde, Director at Ter Kameren at the time, to organise the same competition in his school. Lucien De Roeck won this competition. The poster was produced completely by hand, using poster paint and Chinese ink, a template, brushes and paintbrushes. The composition, formed by a stylised hand, a passenger ship and the tower of the cathedral, perfectly summarised the city of Antwerp.
Lithography, 100 – 62 cm
Reproduction of the NL version
Price: 15 euro (excl. shipping costs)
You will be emailed details of the full amount outstanding, as well as confirmation of your order, following a purchase. Everything will be sent to your address by post once payment has been made.
Following are the different print runs from 1935,
which ultimately resulted in the original poster we now know.