Expo 58 poster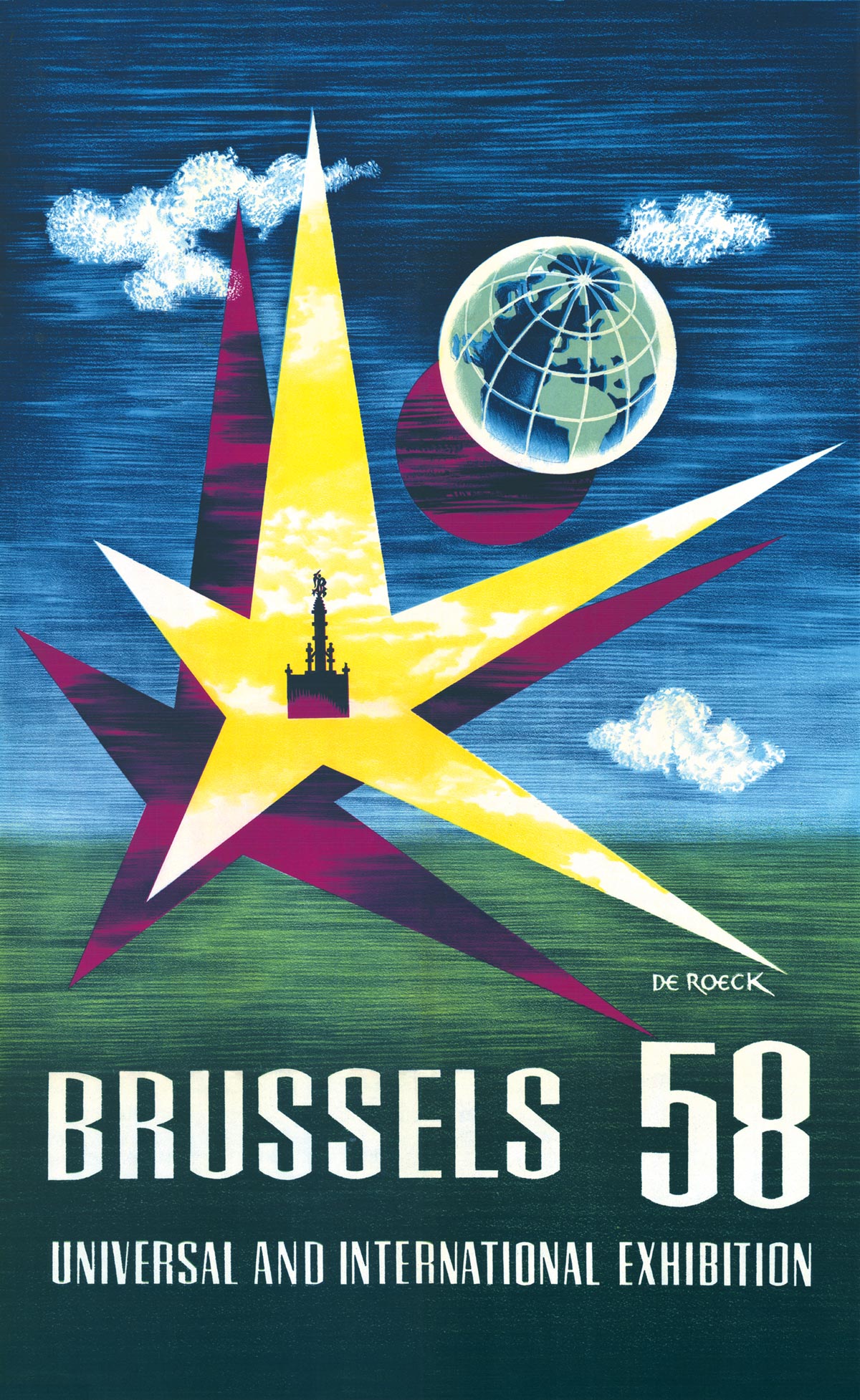 Expo 58 poster
The ultimate Expo 58 symbol and brand, Lucien De Roeck's star and the accompanying poster. Lucien De Roeck dedicated his life to design, typography and education. In 1954 he won the design competition to design the logo and poster for the World Fair in Brussels, which was due to take place in 1958. The Expo star, an elegant, asymmetrical star, is still a recognisable symbol today. The five rays represent the five continents, they propagate the humanistic message to the entire world. You can see a globe and the date on the right hand side. The star wasn't just used on posters in 1958, but you'd also come across it on trams, clothing worn by hostesses, souvenirs…
Lithography, 100 – 62 cm
Reproduction of the EN version
Price: 15 euro (excl. shipping costs)
You will be emailed details of the full amount outstanding, as well as confirmation of your order, following a purchase. Everything will be sent to your address by post once payment has been made.
Lucien De Roeck produced a multitude of preliminary designs,
sketches and studies of the posters