Ostend – Dover Poster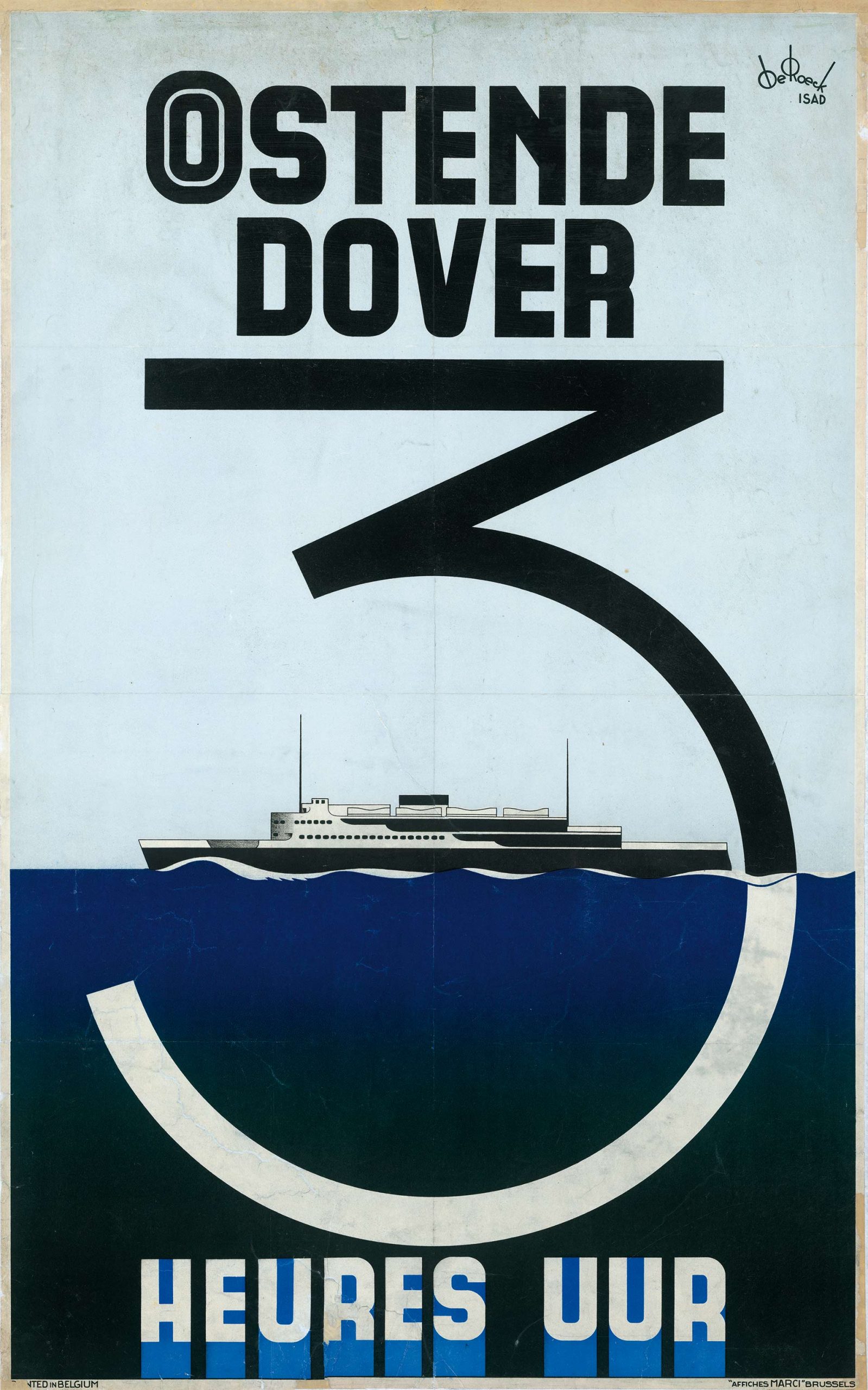 Ostend – Dover Poster
20-Year-old Lucien De Roeck, at the time a student at Ter Kameren in Brussels, was entrusted with an assignment after winning a design competition in 1935. He was asked to design a poster to promote the Ostend – Dover crossing. He found inspiration in a poster of the Norman and Atlantic crossing, designed by the French graphic designer Cassandre. The monumental '3' was central and he used this to draw attention to the core of the publicity message: the short duration of the crossing. In addition, the number linked the separate parts of the headline, just as the boat itself connected the continent with England.
Lithography, 100 – 62 cm
Price: 15 euro (excl. shipping costs)
You will be emailed details of the full amount outstanding, as well as confirmation of your order, following a purchase. Everything will be sent to your address by post once payment has been made.